Digital Signage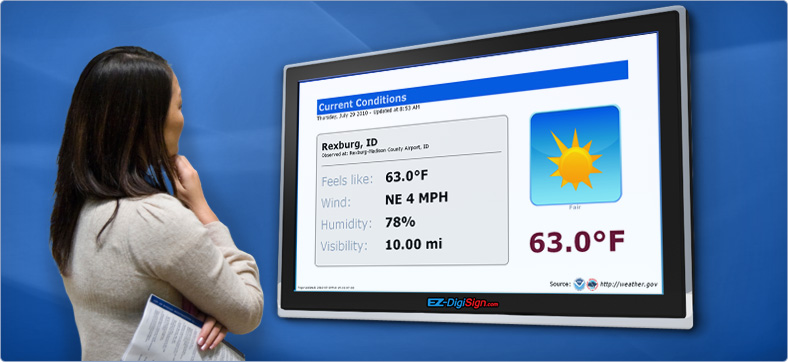 EZ-Digisign is another product line offered by EZ-NetTools targeted at the digital signage market. Digital Signs are computer driven screens that display constantly changing images at locations where customers are making decisions or are receptive to marketing messages. Examples would be a 42 inch LCD flat screen in the lobby of a hotel displaying images of nearby restaurants or activities that would be of interest to hotel guests. Other locations could be at banks, doctors offices, or movie theaters where customers are waiting. Retail stores, conventions centers, chambers of commerce and such are also prime locations.
EZ-Digisign uses many of the same software tools of the regular EZ-NetTools plus some special tools for managing and controlling the digital signs. Visit our website dedicated to our digital sign product. Learn More About EZ-DigiSign...
EZ-Adnetwork
Advertising on digital signs is easy with EZ-Adnetwork. This network of expanding digital signs uses the EZ-Digisign software. Starting in eastern Idaho, this network is growing,provide greater opportunities to advertise in hotels, gas stations, apartments, and medical centers. Learn More . . .